Overview
£10.69 plus £1.29 per hour holiday allowance for casual drivers
Chauffeur Drivers for the Saga Group VIP Home Departure Service 
Competitive salary and benefits 

Flexible hours including weekends 

Uniform supplied 

Must be located 30 minutes from recruiting area due to potentially driving long distances throughout your shifts 

Casual contracts only
When it comes to quality, nothing beats the prestige, award-winning VIP home departure service from the Saga Group. After all, our customers are just starting out on a luxury holiday that they have been dreaming about. It is an exciting time for them – and you will make sure that they enjoy a superb experience as you drive them between their home and their cruise departure port or international airport. 
This is a fantastic opportunity to have freedom of the open road and to meet and speak to our lovely customers! 
If you can help our customers begin their holiday in style, we would love to hear from you, so apply now! 
Please note, we are currently recruiting in preparation for when our customers can get back to travelling, which does mean we may not have work for you straight away.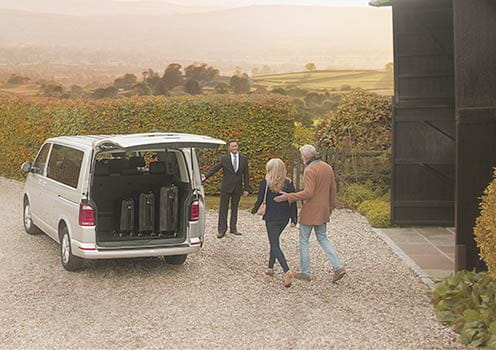 We are committed to providing exceptional customer service, and we require customer-focused Chauffeur Drivers to make that happen. You are going to be the face of a business with a reputation for excellence, so you will need to share our quality-first approach. 
Our customers come first, and we strive to provide exceptional experiences for them every day. 
Must be located 30 minutes from Essex due to potentially driving long distances throughout your shifts 

Demonstrable driving experience and comfortable driving long distances during the day or night 

Has an engaging, polite, and friendly approach to customer service 

You will also need the flexibility to travel right across the country and occasionally work unsociable and weekend hours that are part and parcel of the travel business 

Able to do overnight stays (with expenses paid) on occasion 

You will also need a PHD license from Reigate and Banstead Council and Saga will pay all the fees for your first application. 
We are looking for new colleagues who share our values in the following areas:  
Empathy – we understand and acknowledge how someone else is feeling and their experience, and we walk in their shoes, so they know we care and understand, and so we improve experiences for customers and colleagues. Always open to others. 
Precision Pace – we agree clear goals and plans, we move quickly and boldly, and we act and take responsibility so we can deliver high quality at pace, adapt, and respond as the world changes, and stay focused on the things that really matter. Always be decisive. 
Collaboration – we are one team, we get on the bus and work together, we are inclusive and value difference, so we achieve better, simpler, faster outcomes, and we are more than the sum of our parts. Always joining forces.  
Curiosity – we are open-minded, always seeking new insights and learning about our customers, markets, competitors, and each other, and we welcome and provide challenge so we can do our best thinking, bring in fresh ideas, and continuously improve and innovate. Always developing.  
Before you make the decision to apply please take the time to read the following 9 steps. It will help you with your application.  
1. Read the advert in its entirety and look at www.saga.co.uk/careers to learn more about us before applying.  
2. Click on the 'Apply' button to make your application. You will need to create a profile with your email address and a copy of your CV. If you have been referred for the role then be sure to follow the link in the email you would have received. If not, then continue as normal.  
3. When you give your CV please make sure you have supplied a quality document that highlights everything that is great about you.  
4. You will be asked some basic questions with your application and you will need to process through to the 'Submit Your Application' button for your application to be registered.  
5. To work for Saga you will need to have proof of right to work in the UK, this could be a Passport or a Full Birth Certificate. You will also need a proof of address such as a Driving Licence or a recent Bank or Building Society Statement. We recommend getting this information together early to avoid any delays at a later stage. Without these documents, we will not be able to offer you a role.  
6. If your application has made it through the screening process, we will invite you to a one-way video interview. We are looking for great communicators, so this really is your time to shine!  
7. If you are successful, we will invite you to an interview via Microsoft Teams with our Transport Team. We will send you all the information you need to get up and running with Microsoft Teams without any problems. During your interview, we will ask you about your motivation to work for Saga and we will learn more about your relevant experience and empathy, precision pace, collaboration and curiosity so please make sure you have some good examples to share. You will also have time to ask our Transport Team any questions you have about the role. They are the experts so use the time to learn as much as you can about the role to make sure it is the right job for you.  
8. If you are successful at this stage, we will let you know quickly and then begin the vetting process. We need to carry out checks for any criminal or financial irregularities before you can join us, and you will need to complete some online forms. Do not worry though, we will talk you through this in detail and offer any advice and help along the way.  
9. You will also be invited on to our Onboarding platform where you will be able to view our policy documents and provide us with your personal information such as bank details.  
That all sounds like a lot but it does not take too long, and we know that you would not want to work for a company that does not recruit the best people. 
Job Reference: saga/TP/74/1252